Join Foster Brown and Bette Lou Higgins for

CANAL SONGS AND STORIES

at at the North Ridgeville Library on Sunday, January 21, 2018 at 3 p.m.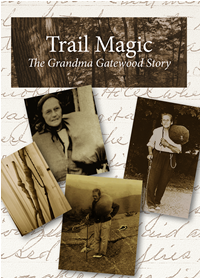 The TRAIL MAGIC documentary is now available on DVD
check our calendar for complete information about upcoming presentations in person or on TV.
---
We just closed our 40th year and what a year it was! Here's a few highlights -- we did a brand new show for the Cleveland Metroparks' 100th Anniversary, our TRAIL MAGIC documentary was nominated for an Emmy Award and had a screening at Studio 35 in Columbus where we set a new ticket sales record for "day of show" sales, we created a new CANAL SONGS AND STORIES program for the Maritime Museum of Sandusky, AND we did 46 programs during 2017! It was a wonderful anniversary year!
A big thank you to all of our presenters and everone who came to see our programs. A special shout out to all our donors who helped us accomplish so much of this work. We take our hats off to you!
We really appreciate all the people who sent us their memories of favorite programs. You can read their stories and it's not too late to let us know what YOUR favorite EVE program is!
We look forward to seeing you at a program in 2018.
---
Find out more about us --

---
We are grateful to all our supporters who help us tell the stories that others forgot! We invite you to join this special group.
Eden Valley is a not for profit corporation under section 501(c)(3) of the Internal Revenue Code. As such, Eden Valley gratefully accepts donations to help fund our educational programming. If you would like to make a donation, you can download a convenient PDF form and send us a check, or you can make a payment through PayPal. (If you have a PayPal account, you can chose to make a one-time donation or set up a recurring schedule.)
All donations are tax-deductible and gratefully accepted. To make a donation through PayPal, simply click the button below.
There's no such thing a "small donation"! We appreciate your help.

Help support Eden Valley's Educational programs by using our partner websites for your Internet searches and shopping,
use GoodSearch.com for all your Internet searches and use GoodShop.com for all your Internet shopping. It's easy and free and each of your searches sends money directly to Eden Valley. To learn more, click here.
Your Amazon.com and Amazon Smile purchases made through the Eden Valley website, help support us, too!
You can shop at ShopForYourCause. Simply register on the site, choose Eden Valley Enterprises as your cause, and shop! Any purchases made through this site, will provide a donation to Eden Valley -- it's that simple!