Enjoy history with these E-books
based on EVE's popular storytelling programs.
You may purchase these items on line with our Pay Pal shopping cart or by downloading the pdf order form, filling it out and mailing it to Eden Valley with your check. You need to have Adobe's free Acrobat Reader to use this order form. If you do not already have it you can download it from Adobe.
Books of similar topics are also available at Amazon.com. Your purchases at Amazon.com through the EVE website help support our educational activities.

---
---
Please allow 4-6 weeks for shipping on all items.

AMERICAN SPIRITS: Ghost Stories from across the country.
---

BATTLE SCARS: STORIES OF THE CIVIL WAR: Find out why both sides like "Whistling Dixie", read about the Great Escape from Libby prison, meet Mother Bickerdyke ... and more!
---
GRANDMA GATEWOOD: OHIO'S LEGENDARY HIKER by Bette Lou Higgins and Kelly Boyer Sagert

Read the fascinating story of Grandma Emma Gatewood who was the first woman to solo thru-hike the Appalachian Trail in 1955 at the age of 67! (read an excerpt)
This book is part of our Grandma Gatewood project and is available as a paperback, an e-book and for your kindle. Also available is the DVD of the storytelling program and the DVD of our Emmy-nominated documentary, TRAIL MAGIC: THE GRANDMA GATEWOOD STORY.
Click here to order any of our Grandma Gatewood items.
.
---


GREAT LAKES LADIES: Meet some GREAT ladies of the Inland Seas including Maebelle Mason (who saved a man from drowning when she was 14 years old) and Abigail Becker -- the Lifesaver of Long Point)

---

HOW THE FITZGERALD SANK TWICE: Did you know there were TWO Edmund Fitzgeralds? Read the remarkable story of how these two boats owned by the same family suffered such similar fates. (Read an excerpt!)
---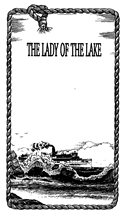 LADY OF THE LAKE discover what happened to the crew of The Amelia, laugh at Howlin' Fred, plus other tales of the Great Lakes.
---

NEXT STOP, FREEDOM! (Stories about the Underground Railroad in Ohio plus background notes and a full bibliography) To purchase a video of this program, visit The Video Storytellers.

---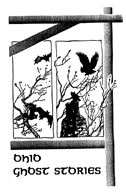 OHIO GHOST STORIES: meet the ghost of Johnson's Island, feel chills run up your spine at the Franklin Castle, plus other haunting stories. (Read the story of of the explosion of Cygnet, Ohio or Sandusky's Cholera Cemetery.)

---

PLEASE WELCOME MR. & MRS. AMERICA: A look at the lives of U.S. Presidents and their wives from Washington to Eisenhower. (Read an excerpt!)

---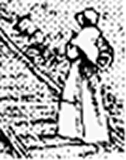 RISE AT SUNRISE, REST BY MIDNIGHT a one-act play with curriculum related activities and full bibliography about the Underground Railroad and one slave's escape through Ohio.
---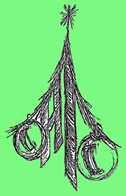 STORIES FROM A CHRISTMAS PAST: Tales from past holidays. (Read an Excerpt.)
---
THE PAST WE INHERIT -- The history of Baldwin-Wallace College (now Baldwin Wallace Univeristy) from the early 1800s to 1974.
---
Looking for more information about topics that Eden Valley covers in its programs? Check out the selection of items at Amazon.com Any purchase made at Amazon.com through the EVE website help support our educational activities.
Eden Valley is a not for profit corporation under section 501(c)(3) of the Internal Revenue Code. As such, Eden Valley gratefully accepts donations to help fund our educational programming. If you would like to make a donation to help support our programming, you can download a convenient PDF form and send us a check, or you can make a payment through PayPal. All donations are tax-deductible and gratefully accepted. To make a donation through PayPal, simply click the button below.