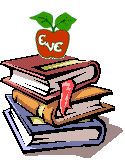 EVE Book Information
Adding books to your shopping cart will take you to PayPal for your payment convenience. To print a PDF order form and order by mail, click here.
Please allow 4-6 weeks for shipping on all items. All prices include sales tax, shipping and handling.

---
GREAT LAKES LADIES by Bette Lou Higgins & Shelley Pearsall
Meet some GREAT ladies of the Inland Seas
Table of Contents
The First Woman Lighthouse Keeper On The Great Lakes
The Mystery Of Mary Terry
Elizabeth Whitney — Child Of The Sea
The Small Town Piano Teacher Who Became A Lighthouse Keeper
Courageous Maebelle Mason
The Savior Of Long Point

PDF format for $2.99 delivered to your e-mail box


Kindle version $2.99 GREAT Lakes Ladies

HOW THE FITZGERALD SANK TWICE by: Bette Lou Higgins and Shelley Pearsall
This story is based on the play A MODEL FOR DISASTER by Shelley Pearsall which was written for a commemorative program for the 25th anniversary of the sinking of the Edmund Fitzgerald. It premiered at the Inland Seas Maritime Museum on November 10, 2000 as a joint project of Eden Valley Enterprises and the Great Lakes Historical Society.
Read an excerpt!
Print Version $8.50
PDF Version -- e-mailed directly to you for $2.99



Also available for your Kindle!
THE LADY OF THE LAKE by Bette Lou Higgins and Shelley Pearsall
Illustrated by Sandra J. Hines and Shelley Pearsall
Layout by Athina D. Crawford and Michael Higgins
Table of Contents
Courageous Maebelle Mason
The Rescue
The Lost Ship Amelia
Captain Wight's Big Race
Howlin' Fred

Print Version 8.50
Teachers -- be sure to check out our companion educational guide.
---
Great Lakes Mini-Books:
A STORM LIKE YOU'VE NEVER SEEN BEFORE by Susan Brewer and Bette Lou Higgins
The 1913 storm on the Great Lakes was one of the deadliest on record. Find out what made it a storm like you've never seen before.
Print Version -- $2.30


PDF Version -- e-mailed directly to you for 99¢

Also available for your Kindle!
MY FAVORITE MONSTERS by Shelley Pearsall and Bette Lou Higgins
Illustrations by: Josephine T. Davis and Sandra J. Hines
Design by Athina D. Crawford
Meet two Great Lakes Monsters in this fun booklet. Find out about the Lake Erie Monster and see if Michael O'Reilly can survive a night on Lake Ontario with the MONSTER?
Print Version -- $2.30

PDF Version -- e-mailed directly to you for 99¢
---

For more information about books by Shelley Pearsall, see our Amazon links or visit her website.

Looking for more information about topics that Eden Valley covers in its programs? Check out the selection of items at Amazon.com Any purchase made at Amazon.com through the EVE website help support our educational activities.
---
Eden Valley is a not for profit corporation under section 501(c)(3) of the Internal Revenue Code. As such, Eden Valley gratefully accepts donations to help fund our educational programming. If you would like to make a donation to help support our programming, you can download a convenient PDF form and send us a check, or you can make a payment through PayPal. All donations are tax-deductible and gratefully accepted. To make a donation through PayPal, simply click the button below.