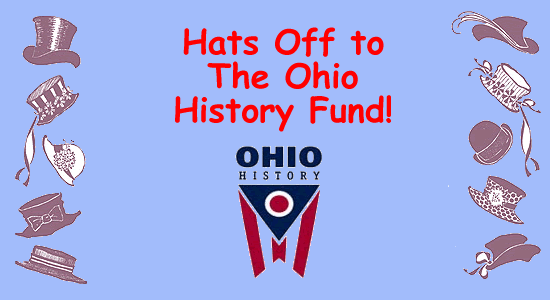 The Ohio History Fund has awarded Eden Valley a $15,000 matching grant toward the completion of the documentary about Emma Gatewood.
The Ohio History fund grant is made possible through donations of Ohio income tax refunds and through designated gifts to the Ohio Historical Society. Tax year 2011 marked the first year of the program, making it one of four "tax check-off" funds found on Ohio's personal income tax form. It is currently the only such fund dedicated to supporting history-related projects.
Eden Valley is grateful to all who have donated to the Ohio History Fund through the "tax check-off". EVE is charged with raising an additional $15,000 to match this award. (For information on how to make a donation toward this matching grant challenge, visit our donation page.)

Bill O'Brien, Board Member, stated, "All of us at Eden Valley, FilmAffects and TrueNorth are grateful to the Ohio History Fund for their support and look forward to sharing this inspiring story before it is forgotten to history."
The "Big Check" was awarded to all the grant recipients at the Statehood Day Celebration in Columbus on February 27, 2013.
View the pictures from the Celebration.

Press Release about this grant.