On March 27, 2014 Betty Zak introduced six women who made a difference at the last session of the OHIO WOMEN THEN AND NOW SERIES. Her group of influential ladies included:
Katherine Lee Bates - Educator, Author, Poet - America the Beautiful

Annie Oakley - Ohio - Sharp Shooter

Victoria Woodhull - Ohio - First Woman to Run for President

Amelia Earhart - Aviatrix

Marian Anderson - Opera Singer

Maya Lin - Ohio - Architect-Designer of the Vietnam Memorial
The audience was particularly taken with the story of Amelia Earhart and speculated on what she might have done had she successfully completed her flight around the world. One gentleman closed the evening with the observation that each of these women had to overcome adversity in their lives and that was what turned them into the courageous and daring women they were.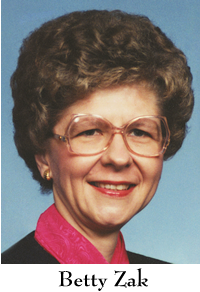 Betty J. Zak (B.S., M.A.) is a musician, presenter, and Lead Faculty-Area Chair for the College of Humanities and Sciences at the University of Phoenix, Cleveland Campus. Betty presents historical perspectives of women leaders throughout the community. She has performed in Severance Hall, Carnegie Hall, and Halls of England and Europe with the Cleveland Orchestra as a member of the Cleveland Orchestra Chorus for 20 years and cantors at her church. Betty has also taught at Tri-C, Case Western Reserve University and Notre Dame College over the years. She has presented papers at international conferences and was granted the YWCA Woman of Professional Excellence Award for her achievements. A recipient of the Outstanding Faculty award for 2007, she was named to Ohio Magazine's Annual College/University Faculty List for Excellence in Education in 2007 and 2010. Betty enjoys sharing her enthusiasm about women leaders with others.